I've always been a fan of mini-PCs for the convenience they offer. They're easy to set up and use, don't take up a lot of room on the desk, and deliver the same level of performance as full-fledged workstations. I used a dozen mini-PCs over the course of the last decade, starting out with Zotac's entry-level ZBox series, then moving to the Magnus EN1070K, and more recently the Geekom Mini IT11 and Mini IT8.
I also used Intel's NUCs along the way, and while I have a large gaming rig that has a GeForce RTX 4080, I'm just as comfortable working on a mini-PC. I did just that for two months in 2022 as the motherboard on my gaming rig decided to not boot, and using the Mini IT11 showed me just how powerful mini-PCs can get for day-to-day use cases like browsing, image and video editing, and even casual gaming.
That's where the Mac mini comes in. I'm a Windows user through and through, and the only macOS device I have is a 2014 MacBook Pro, which I use once a week for annotating screenshots (the software isn't available on Windows). I've been meaning to get a newer macOS device, but I'm wary of notebooks in general, and the new iteration of the Mac mini is ideal for my needs.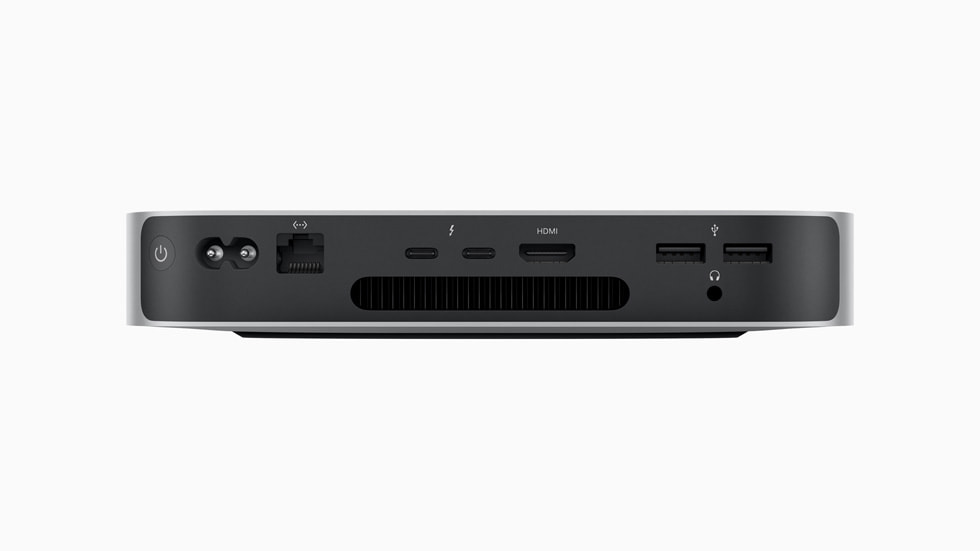 The new Mac mini ticks a lot of the right boxes. The small form factor (SFF) is great for use on a desk, it is powered by the Apple M2 silicon and has an insane 100GB/s memory bandwidth, and it comes with all the ports I'm looking for. The best part is that it starts off at just $599, making it a great value for the hardware on offer.
For a work-focused machine, it's hard to fault the Mac mini given what the M2 silicon is able to deliver and the connectivity you're getting. Basically, Apple has a macOS alternative to those looking for an SFF machine for daily use, and with Windows also fielding a lot of exciting options in this category, Google needs to get in on the action. 
While Chromebooks dominate classrooms, Google hasn't made much inroads with Chromeboxes — there's just one option currently available by ASUS, and it has outdated hardware. 
That's a letdown considering the potential of Chrome OS and how straightforward it is to use. There's no malware to worry about, updates are automatic, and it is a hassle-free alternative that's great for an overwhelming majority of daily use cases. 
There are still limitations to the platform — not being able to use Microsoft Office or Lightroom — but Chrome OS has come a long way in the last five years, and I think this is the best time for Google to either incentivize brands to make Chromeboxes or do so under its own label.
A Chromebox with a current-gen Intel Core i5 paired generous memory and storage would be an exciting option to take on the Mac mini and Windows mini-PCs, and there is an addressable userbase for such a machine. Kids that have used Chromebooks for several years in classrooms and are now looking to get a machine of their own would feel right at home with Chrome OS, and the platform is ideally suited for office work.
Mini-PCs are seeing a resurgence, and Google needs to make sure it isn't missing out in this category — particularly at a time when it is doing all the right things with Chrome OS.