In this monthly feature, we'll keep you up-to-date on the latest career developments for individuals in the big data community. Whether it's a promotion, new company hire, or even an accolade, we've got the details. Check in each month for an updated list and you may even come across someone you know, or better yet, yourself!
---
Sanjay Aurora and Madhukar Kumar
SingleStore promoted Sanjay Aurora to the role of senior vice president, and head of sales. Aurora will be responsible for overseeing the U.S., EMEA and APAC sales teams. He will work closely with Madhukar Kumar to scale collaboration between SingleStore's sales and marketing efforts.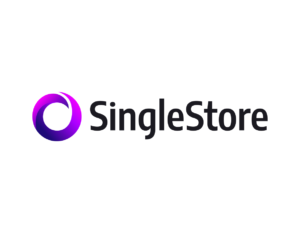 In addition, SingleStore appointed Madhukar Kumar as its chief marketing officer. Kumar joined SingleStore from DevRev where he served as head of growth and marketing and led the development and scaling of its product-led growth engine.
Robert Blair
Supermicro, an IT solution provider for cloud, AI/ML, storage, and 5G/edge, appointed Robert Blair to its board of directors. Blair was president and chief executive officer of ESS Technology, Inc., a fabless semiconductor company, for 19 years from September 1999 through July 2018, where he also served as a director from September 1999 through August 2019.
Blair's background also includes more than 35 years of experience in marketing, sales, engineering, operations, and general management, principally in the computer hardware, software, and semiconductor industries.
David Blayney
Unravel Data, the DataOps observability platform provider, appointed David Blayney as the company's regional vice president of Europe, the Middle East, and Africa (EMEA). Most recently, Blayney held leadership roles at Lacework and Okta Inc.
"I'm thrilled to be part of the growing Unravel Data team. Unravel provides the right solution for IT leaders navigating today's combination of broad public cloud adoption and exponential data growth. We have a massive opportunity to help enterprises manage and optimize their data pipelines and connect the dots from every system in the modern data stack within and across the most popular data ecosystems. Unravel helps organizations of all sizes, across all verticals, and I look forward to leading the expansion efforts across the EMEA region," said Blayney.
Shaun Clowes
Confluent, Inc. appointed Shaun Clowes as its chief product officer. Clowes will be responsible for leading the strategy and execution of all product-related activities within Confluent. Shaun joined Confluent from Mulesoft, where he served as CPO, and before that, Atlassian where he served as the head of growth.
"Now more than ever, companies everywhere are being challenged to deliver powerful, realtime customer experiences," said Clowes. "For a long time, it has been clear that just periodically moving data across the hundreds of systems in the average enterprise was never going to scale or deliver that experience. Confluent has tackled that problem in a whole new way with data streaming and helping customers set data in motion. This is a compelling new category that is changing the way applications are built and I'm excited to develop this further alongside the world-class Confluent team."
Dan Graham and Mark Schmitz
Collibra, the data intelligence company, appointed Dan Graham as its chief financial officer. Graham most recently served as the CFO of Brightly, a SaaS asset management solution. Prior to Brightly, he held CFO and chief operating officer roles at Allbridge and MercuryGate International.
In addition, Mark Schmitz joined Collibra as president of field operations. Schmitz will lead Collibra's sales, customer success, marketing, and partner organizations. Schmitz most recently served as the chief operating officer of Citrix and has held senior leadership roles at SAP, Ariba, and Accenture.
Gordon Messenger 
C3 AI, the enterprise AI application software company, appointed Royal Marines General Sir Gordon Messenger to its advisory board. Messenger recently retired and served as vice chief of the defense staff of the British Armed Forces from 2016 to 2019.
"This is a critical time for the defense and intelligence sectors and I am eager to work with C3 AI," said Messenger. "C3 AI is an industry leader in enterprise AI and has worked with many agencies in the U.S. Department of Defense. The company's leadership understands what it takes to advance defense capabilities for the modern age."
Aaron Passey
Aaron Passey, co-founder and chief technology officer at Qumulo, has returned to Qumulo as its senior engineer. Passey cofounded Qumulo with Peter Godman and Neal Fachan in 2012 with a shared vision of making data management easier for customers.
"It feels like a true homecoming to return to Qumulo, and I'm excited to be part of the team that I founded more than a decade ago," said Passey. "With a great leadership team, happy customers, and code that is rock solid, how could I not rejoin? I'm excited to help take things to the next level."
Niels Provos
Lacework, the data-driven cloud security company, appointed Niels Provos as its head of security efficacy. Provos brings nearly two decades of industry experience in creating healthy engineering teams that build security infrastructure and systems that solve large-scale cloud security problems.
"I have helped to build two world-class security organizations and during that time have seen adversaries become more sophisticated and attacks increase in frequency and volume. I deeply believe that every company needs to be enabled to protect their customers' data against threats from outside or inside. That's why my next challenge is being part of a team with the greater mission of helping customers be secure in a more hostile environment," said Provos. "Lacework is in a great position by focusing on customer outcomes that matter to help scale security like no other company before."
John Thompson
Rubrik, the zero trust data security company, appointed John Thompson as the lead independent director of Rubrik's board. Thompson brings more than 40 years of leadership experience in the technology industry. He succeeded Bill Gates as chairman of Microsoft's board and now serves as the lead independent director. Previously, Thompson was the chairman and chief executive officer of Symantec and he currently serves as the chairman of Illumina's board.
"While data is the most important asset of every organization, the traditional cybersecurity strategies have failed to protect data against modern cyberattacks such as ransomware," said John W. Thompson. "In order to win this war on data, Rubrik is redefining the cybersecurity industry with data security that gives organizations business resilience. I'm honored to expand my role on Rubrik's board and be a part of the company's hyper-growth trajectory."
Alyson Welch 
Neo4j, the graph data platform provider, appointed Alyson Welch as its first chief revenue officer. Welch will lead Neo4j's global field and partner operations, services, and customer success organizations. Welch previously led enterprise sales across North America for Twilio.
"Neo4j's pace of innovation is why its technology is used today by more than 75 percent of the Fortune 100 – and that's only just the beginning," said Welch. "I'm honored to join this generational leader with an unprecedented set of opportunities ahead of it, and whose customers are pushing the envelope on what's possible for their data and their business at scale."
---
To read last month's edition of Career Notes, click here.
Do you know someone that should be included in next month's list? If so, send us an email at [email protected] We look forward to hearing from you.